Enjoy The Rio Olympics Ad-free With Pi-hole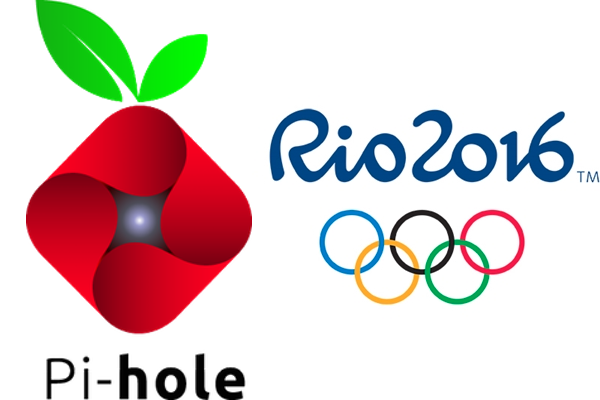 The NBC app (or their live stream site) for watching the olympics isn't that great to begin with, but throw is some obtrusive advertisements and it quickly degrades the olympic experience. This can be easily remedied with an ad-blocking Pi-hole.
Take a look at the difference below. Even the video ads are blocked:
Domains
Whitelist
First, if you are having trouble streaming via Roku, whitelist geo.nbcsports.com.
pihole -w geo.nbcsports.com
Content
It's not too surprising that Akamai is being used to deliver the content.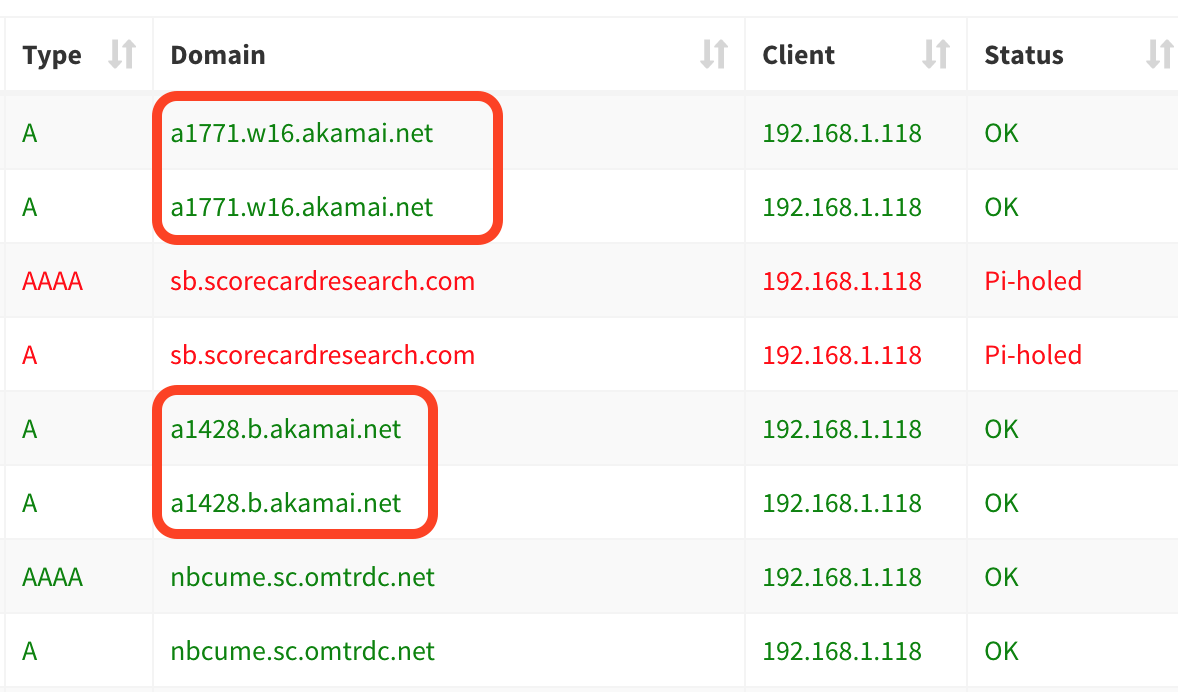 Advertisements
Here are some of the domains I found, which are already on the default list:
pubads.g.doubleclick.net
combine.urbanairship.com
sb.scorecardresearch.com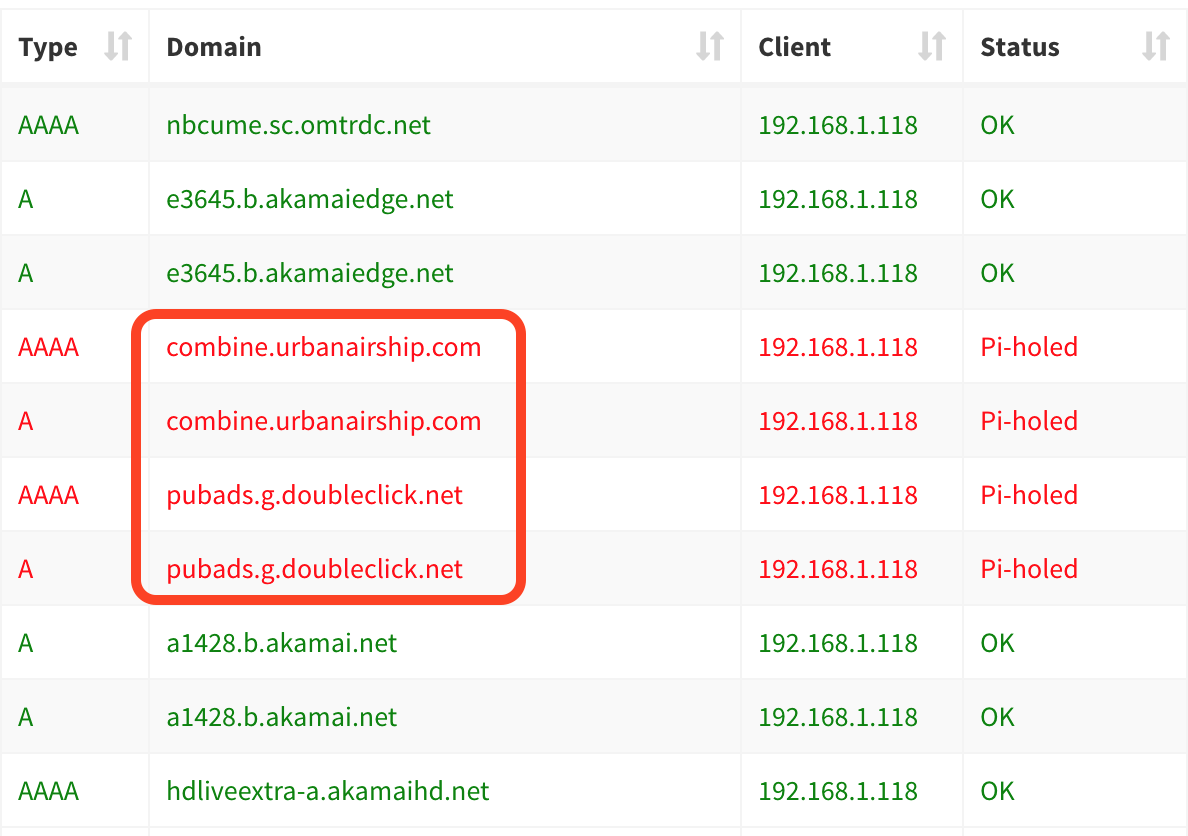 nbcume.sc.omtrdc.net could also probably be blacklisted as omtrdc.net redirects to an Adobe marketing Website.
Sometimes, I saw a video ad start for just one or two seconds and then it would disappear. But most of the time instead of getting an a video ad, I was just presented with coverage will return shortly. This screen is present even without Pi-hole, but I haven't seen an ad in the app for the past four days, even when they say "we'll be back after this…"