Show Us Your Pi-hole®; Win A Raspberry Pi (3 Models Available)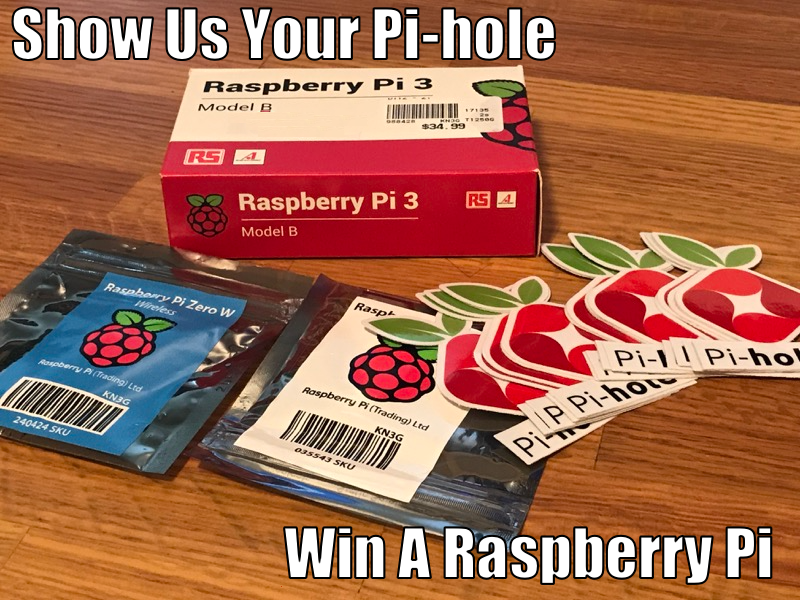 Despite the dirty title this blog post has, we think it would be fun to see how you have your Pi-hole® setup, so we have the following to give away:
Raspberry Pi Zero
Raspberry Pi ZeroW
Raspberry Pi 3
If you'd like a chance to win one, submit to us a picture of how you are using your Pi-hole.
Send your submissions to adblock@pi-hole.net with the subject "Showing off my Pi-hole"
Unfortunately, we have had some bad experiences in the past with running a contest, so we reserve the right to not to send out any prizes and modify this contest at our discretion. But if everyone plays nice, we'll pick our three favorites and they will each get a model of the Raspberry Pi mentioned above (you can only win one, not all three). We will also feature the winners in another blog post (if they want).
We'll also send out some Pi-hole stickers to anyone who came close to winning. If there aren't that many people that participate, we'll just send out stickers to everyone.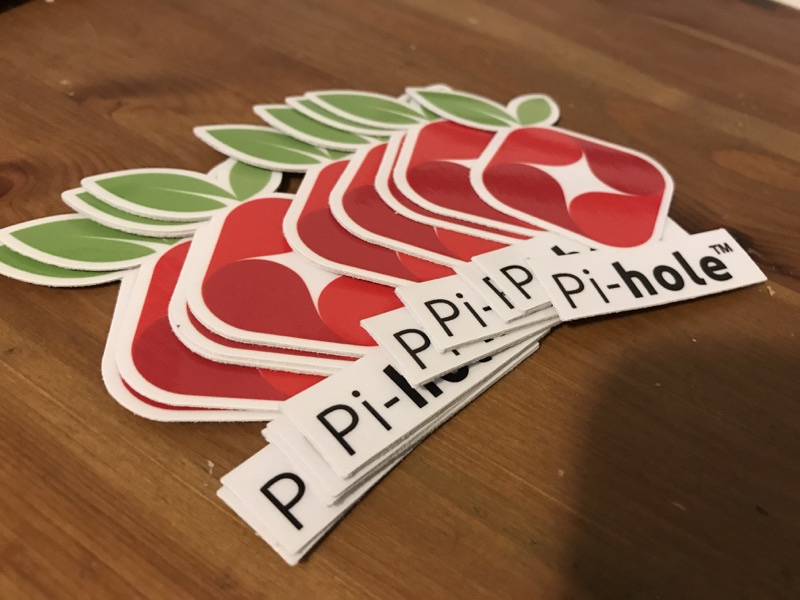 What Kind Of Pictures Do We Want To See?
Here's some examples of what we'd like to see and will consider:
a picture of the dashboard running on an HDTV in your office
a picture of chronometer running on an LCD screen mounted in a server rack
a picture of Pi-hole stats being shown in other methods (i.e. as part of a Magic Mirror)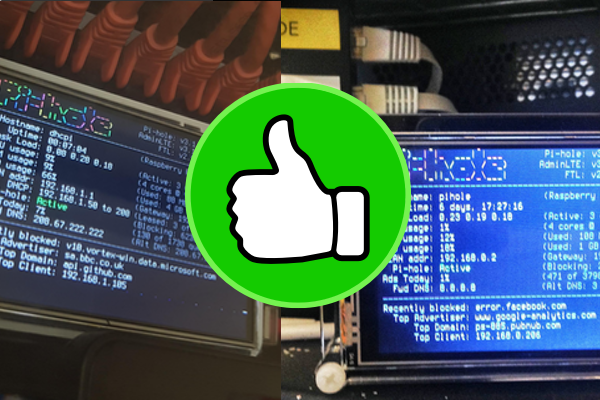 ---
Here's a few things that we won't consider for the contest:
direct screenshots of the dashboard
direct pasting of screenshots or command line output