Winners Of The "Show Us Your Pi-hole" Contest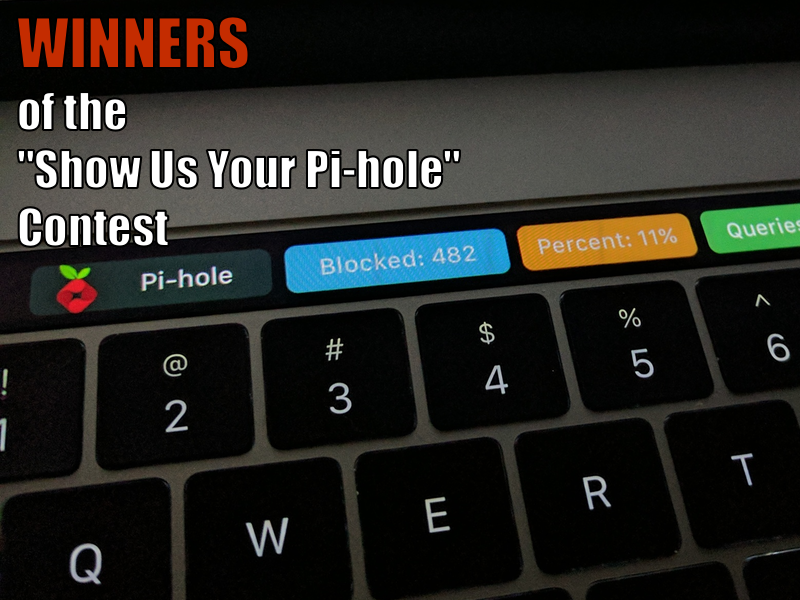 We received many submissions to the contest and we have chosen our favorites. Below are the three winners.
Winner Of The Raspberry Pi 3
This user designed a MacBook Pro Touch Bar app for Pi-hole, which he plans to release as an open source project.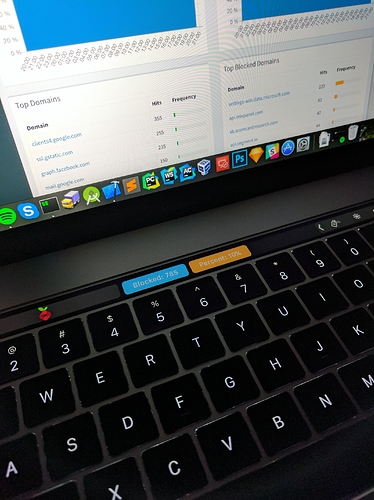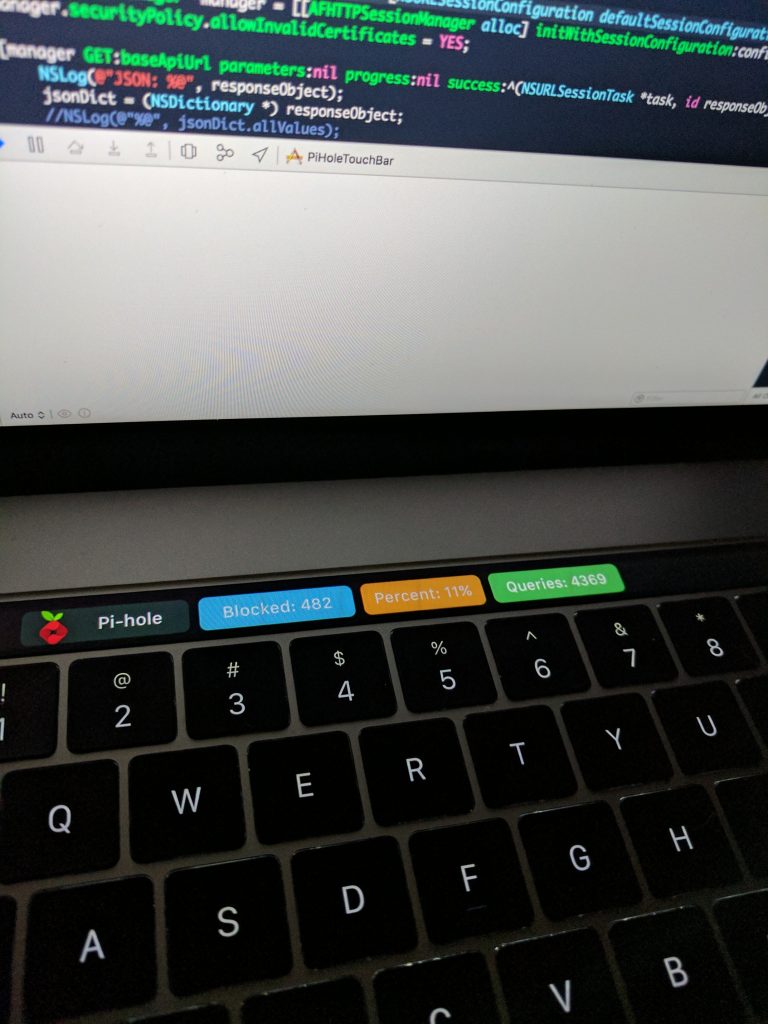 Winner Of The Raspberry Pi Zero W
This user permanently installed an LCD screen into a 3U blank, which can be used to display Pi-hole statistics. Below are images of the final product, but there is a full album of the build setup on imgur.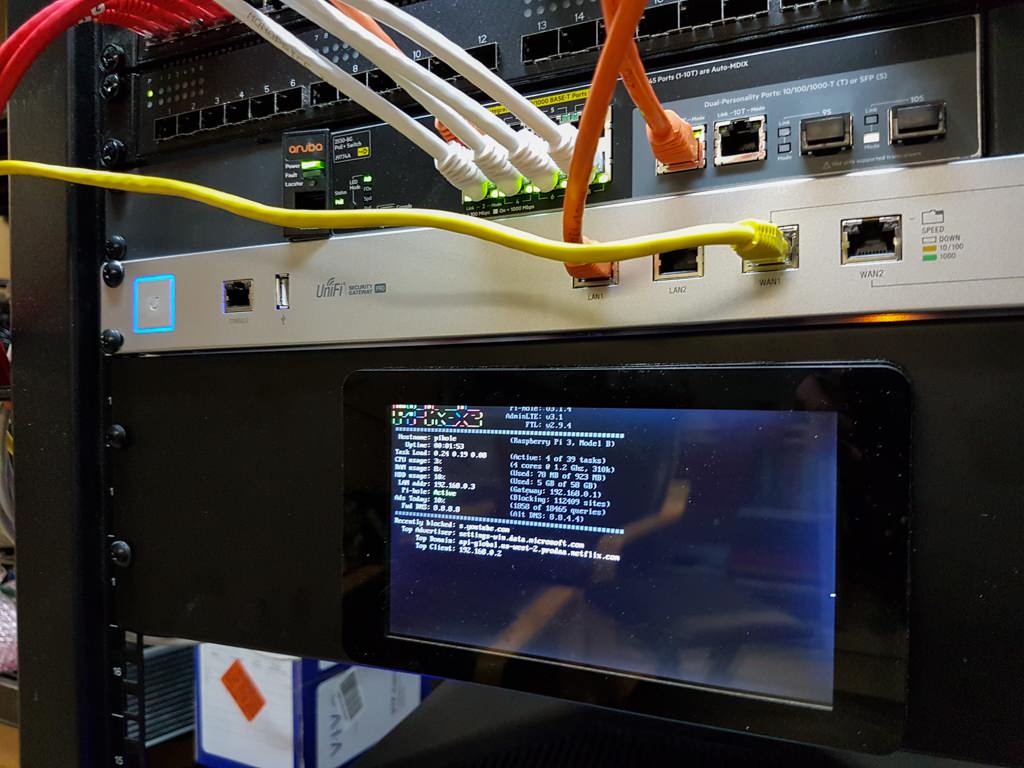 Winner Of The Raspberry Pi Zero
This user can press a single button on their keyboard to auto-login and launch chronometer2 in full screen mode on their second monitor.
Honorable Mentions And Winners Of Some Pi-hole Stickers
There were a lot of great submissions to the contest. Here are a couple of honorable mentions (no pictures) we really liked and we think you will, too. These users will get some free Pi-hole stickers.
The first user has an in-progress MagicMirror, which displays Pi-hole statistics on the bottom.
Another user has a little LCD screen for Pi-hole stats (a bit blurry in the photo) as well as some characters physically adorning the device.
Thanks again to everyone who submitted. We're glad to see that so many people enjoy using Pi-hole.