Recurring Donations, Updated Merchandise, And Presentations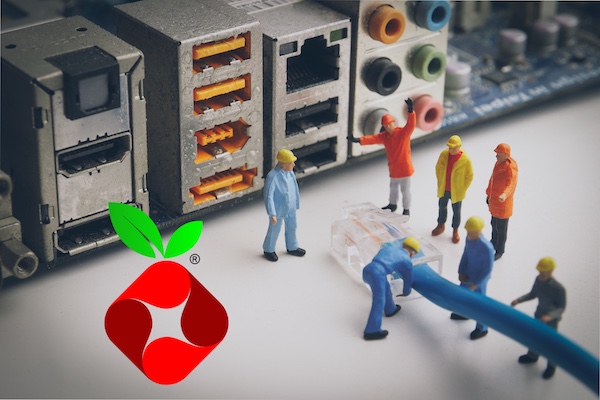 We love our community of users and we try our best to implement the things you request of us. Many of you have been asking if you can set up recurring donations to our project. The answer is now yes!
Just head over to our donation page, select an amount to donate monthly and that's it. If you can afford even one dollar a month, it will help us out. We have been growing steadily and are now a team of six developers.
We have some cool stuff in the works for all of you (check out our development branches). However, we are all still volunteers for the project and our costs for maintaining the project have been increasing, which have included things like:
server hosting
legal fees
shipping expenses
So far, we have had enough to keep things running, but some of us have been working late hours after our full time jobs to not only keep things running, but to grow the project as well.
Human capital is our largest commodity. None of us work on Pi-hole for the money, but it definitely helps motivate us to know you still enjoy the product.
And if you don't want to give us cash directly, you can make purchases by clicking our affiliate links below, which also help supplement and keep the project growing.
Swag Store
If you happen to have purchased some merchandise from our swag store prior to this post, congratulations: you now own a collector's item. Now that Pi-hole® and our Vortex logo are registered trademarks, the older pending-trademark™ merchandise will no longer be available for sale.
We have also simplified our product line to just a couple mugs, t-shirts, and hoodies. If there's anything you'd like to see, let us know.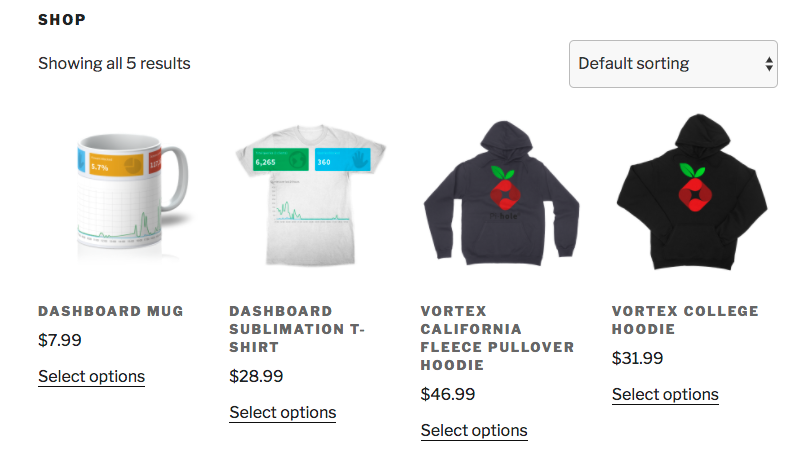 Presentations
A while back, we reached out to those of you who were presenting about Pi-hole. We'd love to hear back from you on how things went and if your swag arrived well. Let us know how things went by emailing adblock@pi-hole.net.