Happy Pi Day! Celebrate By Helping Us With Pi-hole Stickers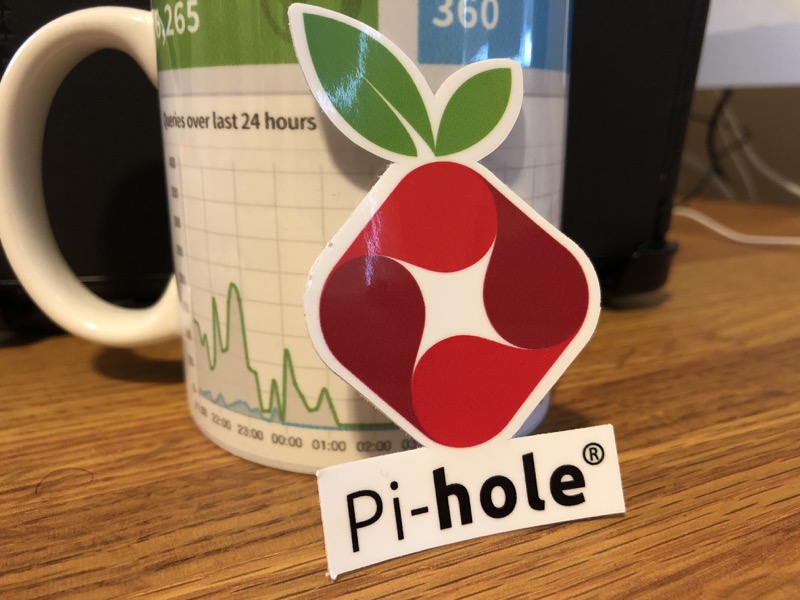 More and more of you have been asking if we sell Pi-hole stickers. At the moment, we don't because our volunteers are already strapped for time developing the project. But you can help us change that by upvoting our sticker on Unixstickers.com.
The main reason we can sell other swag (i.e mugs, t-shirts, hoodies) is because a third-party vendor handles everything for us. We'd like to sell stickers through them, but they don't currently support it.
To that end, we do have the opportunity to have Unixstickers.com sell our stickers for us and then we'd earn a commission on each one, which would just go to furthering development of Pi-hole.
Pi-hole is a volunteer-run, donation-supported project, so this is just one of the many ways you can help support us.
If you want to directly donate, you can send us PayPal or Bitcoin.
Paypal
Bitcoin 1GKnevUnVaQM2pQieMyeHkpr8DXfkpfAtL
Bitcoin Cash qqh25hlmqaj99xraw00e47xmf8sysnyxhyww2d7dnh
And if you don't want to give away straight up cash, you can click one our affiliate links below, which will also generate funds for us to maintain the project or support our infrastructure.