Pi-hole 2.5.2 Released With More Ad Blocking Power And Bug Fixes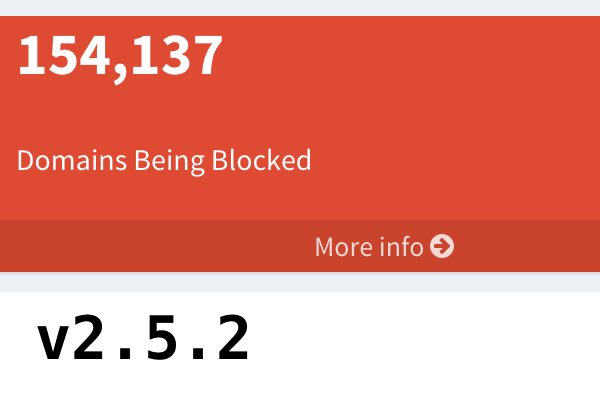 The Pi-hole has been growing steadily (we even have our own subreddit now). If you need help with your setup, please make a post there or on our Github issues page or send us a tweet @The_Pi_Hole. Also, if you have done something fun with the Pi-hole, we would love to hear about it and post it on our README page for other people to see.
As for the update, we fixed some bugs, which is a priority for us as we want you to have the most stable product possible–even if that means new features are a bit slower to come out.
We have also introduced a changelog so you can track updates and changes. The biggest addition to 2.5.2 is the additional ad source lists, which brings the domains blocked to ~155,000.
If you want to use the new features, just run the installer again. This is the best way to do it until we get our update mechanism working.
If your hoping for something else on the horizon, you can look forward to some upcoming changes to the Web interface as prototyped in the screenshots below.