Pi-hole 2.9 Released With Important Bug Fixes Plus Some Cool New Stuff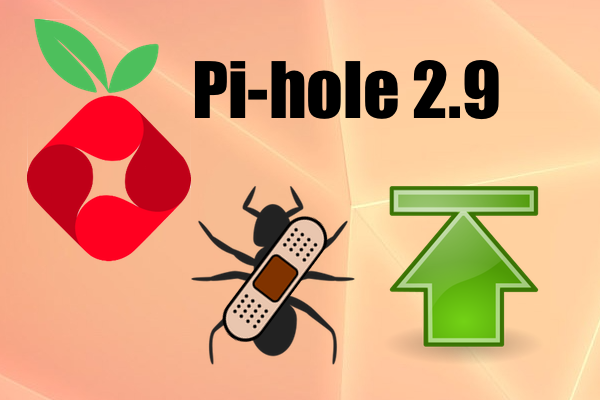 We're happy to release a new version of Pi-hole core.
With this release, please accept our apologies for the pihole -d command. You pointed out that it uploads some sensitive information without permission. We put a fix in place quickly, but we were a bit slow on the release.
So if we lost your trust, we are very sorry and we hope we can earn it back. We hope our fast response time counts for something, especially since we are all part time, volunteer devs.
What's New
An updater!
Long time Pi-hole users can rejoice that there is a way to update your Pi-hole without running through the installer again. Just run pihole -up. Of course, it won't work for this release because you don't have version 2.9 yet. So enjoy our quirky update method for the last time. (Which, in case we haven't driven it home hard enough already is curl -L https://install.pi-hole.net | bash)
List Query
Use pihole -q <domain> to find out what list a domain is on. This is useful for debugging or to just find know what sources think a domain should be blocked.
Auto-close Pop-up Windows
Just a nice little addition to close some pop-up windows that are loaded with an advertisement to make your browsing experience a little better.
More
Check out the full changelog here.
Thanks
Finally, we just wanted to say thanks for being a Pi-hole user. You help keep us going. If you have suggestions, questions, or comments, we're around, so just let us know.