Pi-hole FTL v5.2 Released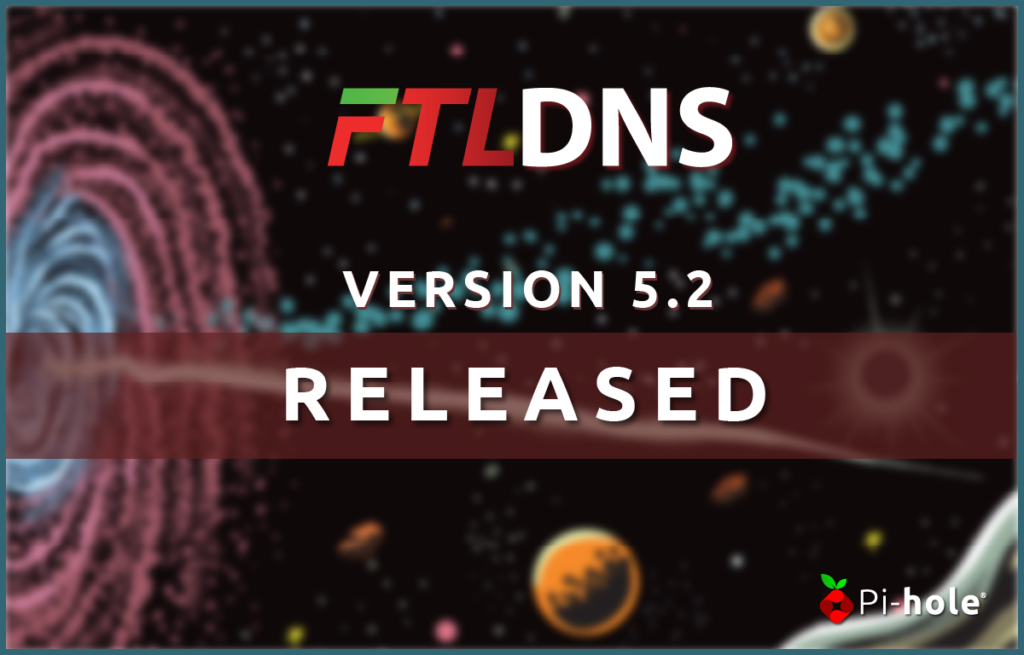 Today's release is mainly to get some much needed changes to FTL out into the wild, including an update of the internal dnsmasq version, however we have a few bug fixes for the core and web components, too.
For core, some improvements have been made to the unsupported OS detection – which should hopefully stop a few common issues we have seen since 5.1 was released.
For those of you using PADD, this release of FTL should fix the issue you have been seeing with the status of FTL.
As always, please read through the changelog before updating with pihole -up. If you have any issues with the web interface after updating, clear your browser cache to see if that resolves it before reporting a bug!
More details below:
Changelog
FTL v5.2:
Core v5.1.2:
Web v5.1.1:
Discuss version 5.2 on our Discourse! https://discourse.pi-hole.net/t/pi-hole-ftl-v5-2-released/36964