Pi-hole 2.10.1 / 2.0.1 Fixes Zero Blocked Queries And More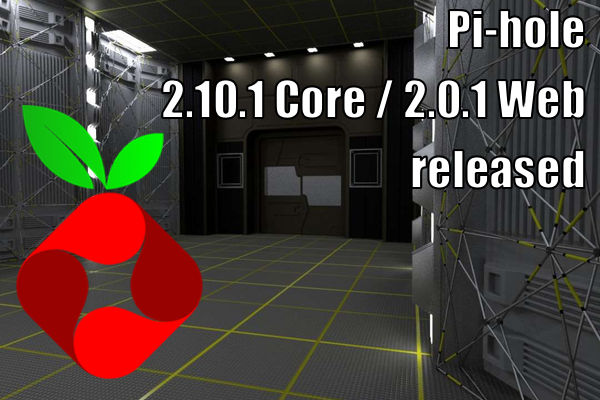 This update should fix many of the issues you may have run into with the last release. You can install this update with:
pihole -up
It also contains:
As usual, you can find all the changes we made at changes.pi-hole.net.
Details On The Zero Blocked Bug
The zero blocked queries bug in the Web interface turned out to do with the hostname of your device. The bug does not affect the actual operation of Pi-hole–queries are still being blocked–it's just they're not displaying correctly on the Admin UI.
If it pertains to words contained in the line /etc/pihole/gravity.list (e.g hostname is pihole, pi, hole, gravity, etc etc.) then the lines in /var/log/pihole.log that contain /etc/pihole/gravity.list (used to identify blocked queries) will be discounted!