How To Contact The Pi-hole Development Team For Support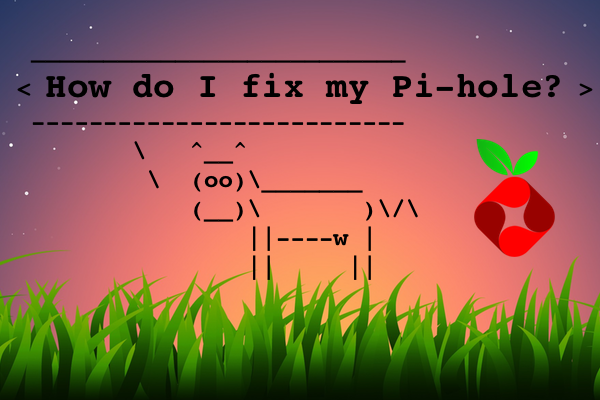 Without you, our users, Pi-hole wouldn't exist, so thank you! As w e have been getting more and more user's of Pi-hole, we have seen increased support requests. We're happy to help, but many of your questions have probably already been answered. Here are a few guidelines to help us and you get things working.
Get The Best Support On Discourse
We are a small team and do our best to help everyone. Before you contact us, take a look through our FAQs and if you haven't already, make an account, because we can offer the best support through discourse.pi-hole.net. One of our bots pings us about every post, so it's easier for us to follow the discussions.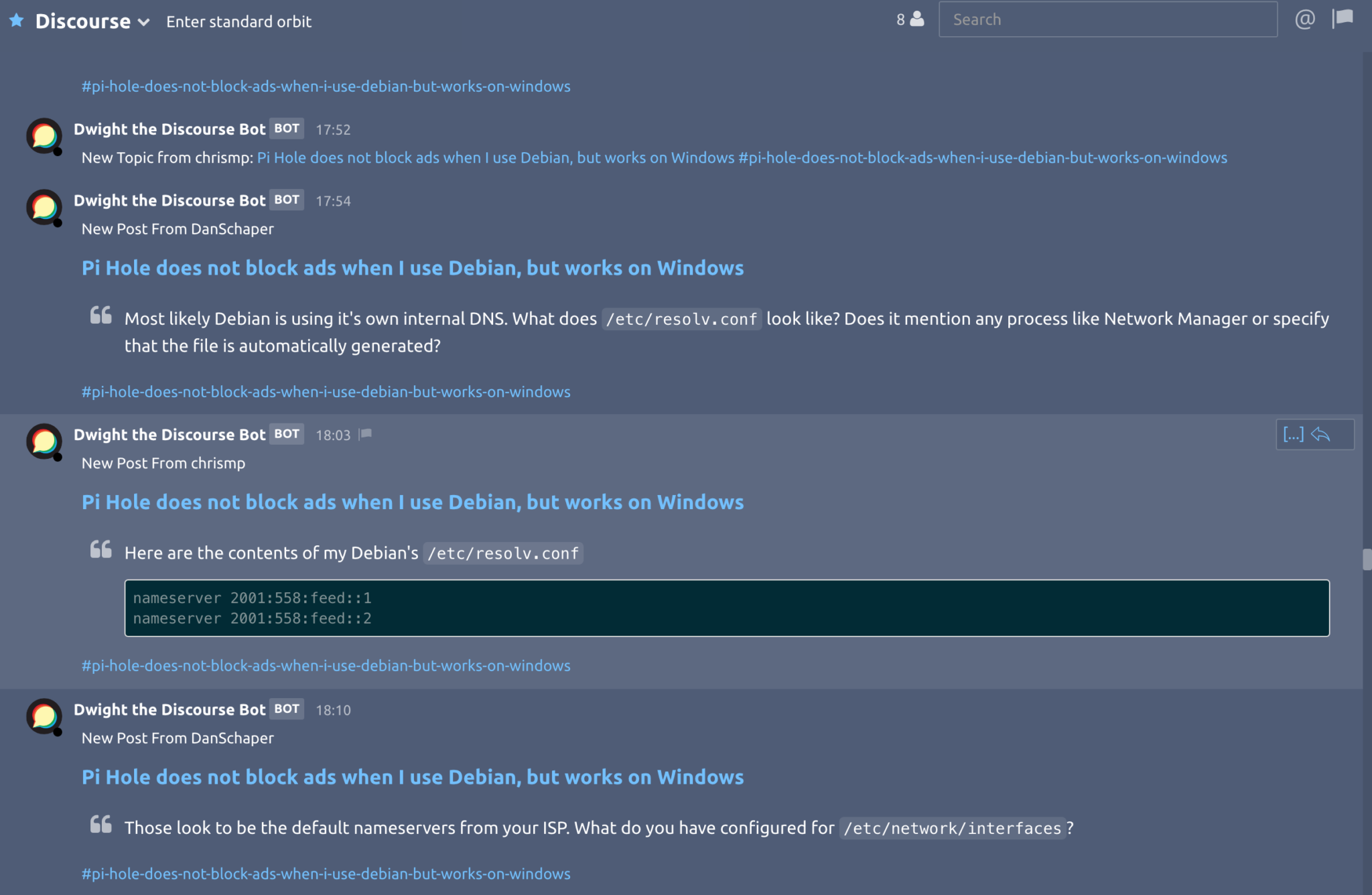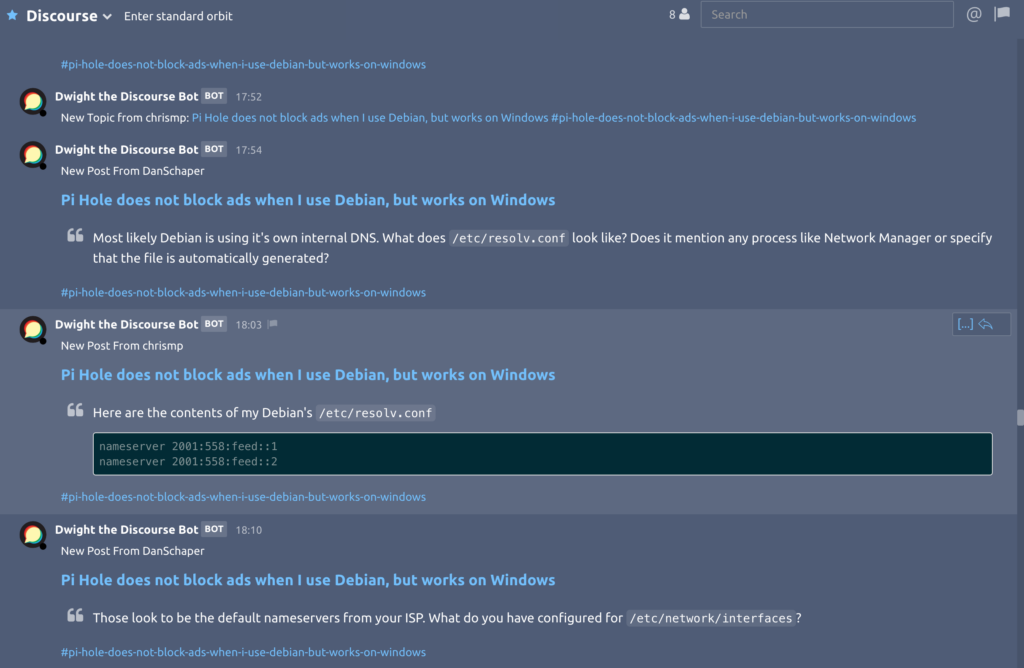 Compare that to our Reddit bot, which only notifies us when a new post is made, so it's more difficult to follow the conversations.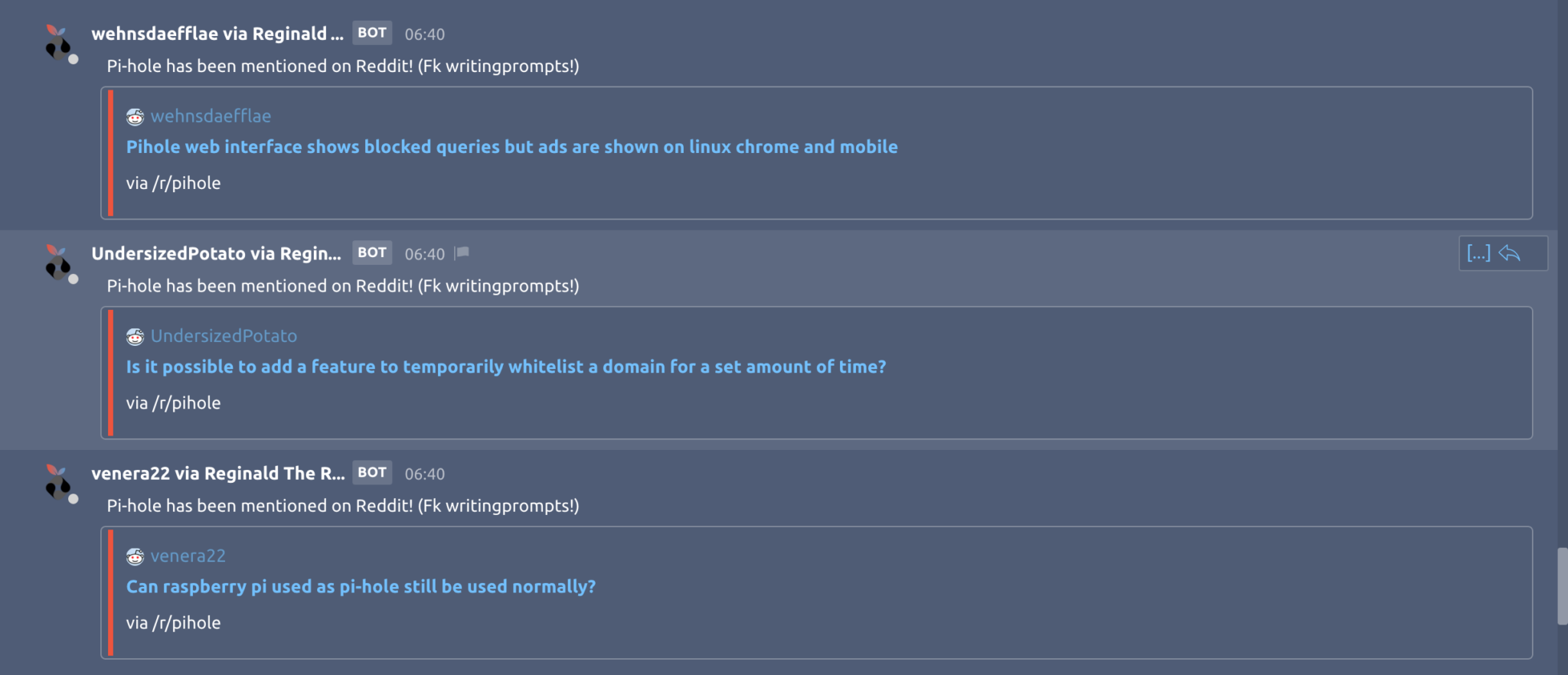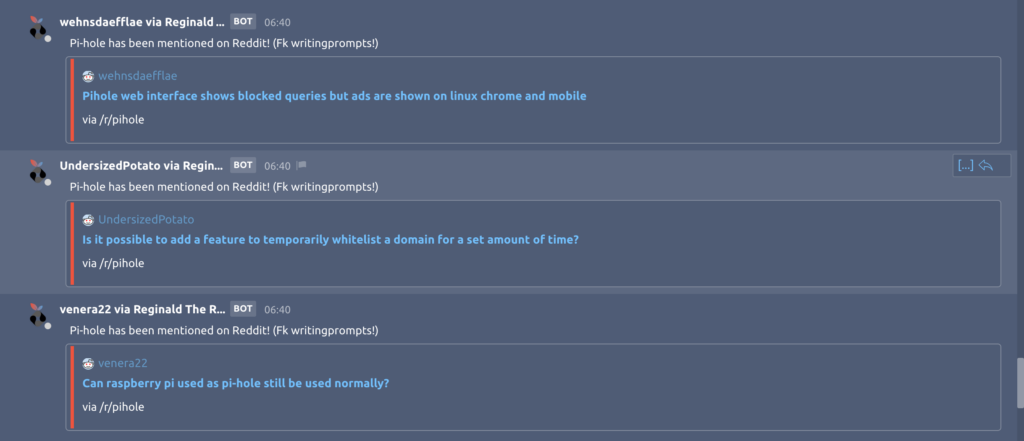 Debugging With A Medical Tricorder
We'll often ask you for the token generated by the pihole -d command. This gives you the option to upload your debug log to our secure server (the contest still stands) so we can review it. The debug process gathers information we could commonly ask for. This token is good for 24 hours (soon to be 48 to give us a little more time to review them). After that, the data is vaporized.
You can also choose to not upload the file and instead deliver the log to us in some other fashion of your choosing. Either way, it will save us both a lot of time if we have your debug log in hand when we start a discussion.
We are also working to improve the output of the debug log, so you may be able to better decipher what is and isn't working.
Avenues Of Support
So here is a quick list of places where you can find what you need (and get help from us):
Regardless of where you decide to converse, we'll be around to help. In all of these areas, there are also community members who seem to know as much as we do, so they can also help with any issues you may run into.
Not Just For Support…
Another reason to use discourse.pi-hole.net is because we have implemented 35 of your feature requests since launch, based (partially) on your votes. Take a look at the open requests and vote for your favorite features as it will help us drive the product in the direction you want it to go.