Pi-hole 2.13 Core / 2.5 Web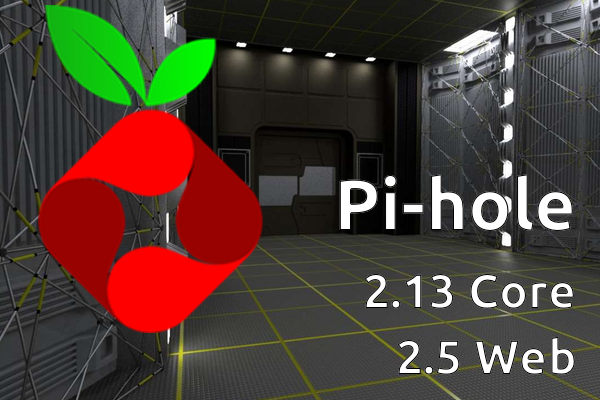 What's new?
Don't forget to vote for your favorite feature requests (or submit your own). This release includes seven of your requests.
The project will now use EUPL for it's license. All code previous to this master release will remain under their respective licenses.
You will now have the choice to install the Web interface or not.
You can see hostnames in the query log now.
Whitelisted domains can be hidden from the Top Domains list.
We have added a custom timer for the disable option and a countdown clock after disabling.

Tweaks
There are several, but below are two that most people may be interested in.
pi.hole/
Entering http://pi.hole/ in your browser will now redirect you to http://pi.hole/admin/.
Tricorder
Our support requests have increased so we have expanded the self-destruct time for your debug logs from 24 hours to 48 hours. This gives us a bit more time to respond to your requests.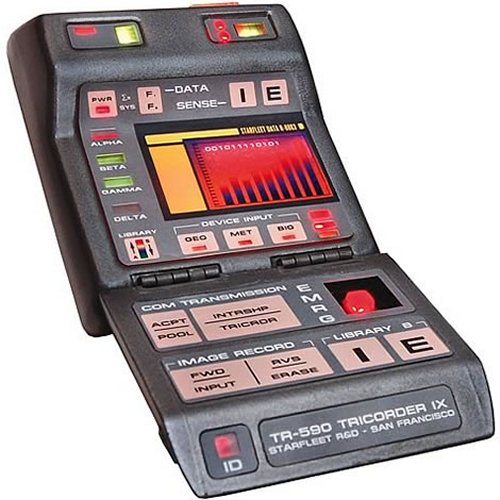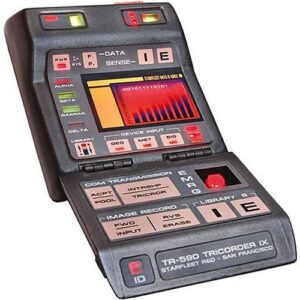 In addition, you can now generate the debug log from the Web interface. If you don't know about this feature, it allows us to help you better when you contact us for support.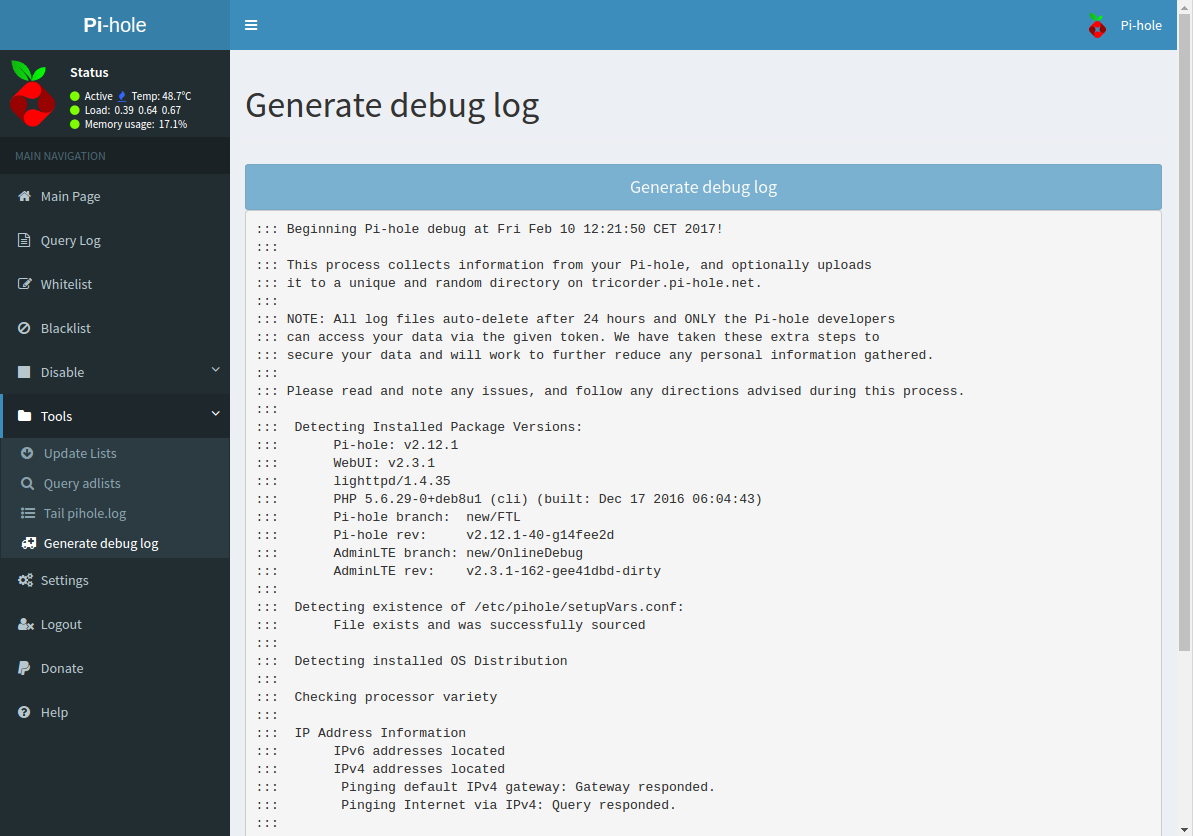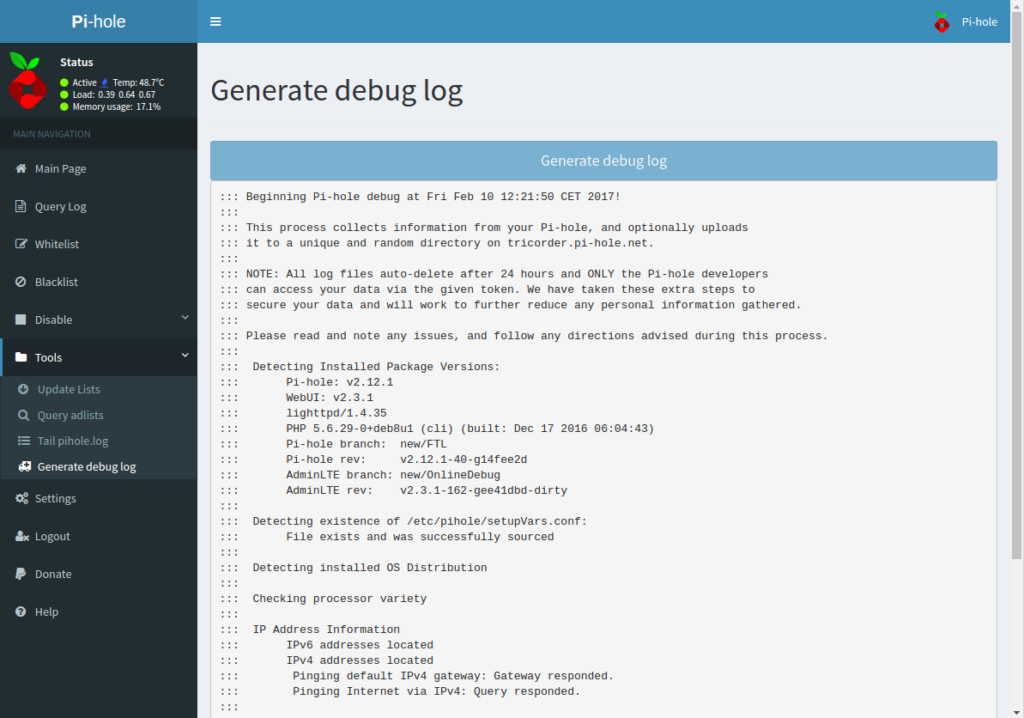 Bug Fixes
We have included several bug fixes in this release. Check out the notes at changes.pi-hole.net.
Version 3.0…?
We are priming to release 3.0 with the advent of the FTL engine. Stay tuned.