Pi-hole 2.9.5 Released With Fixes And Two New Features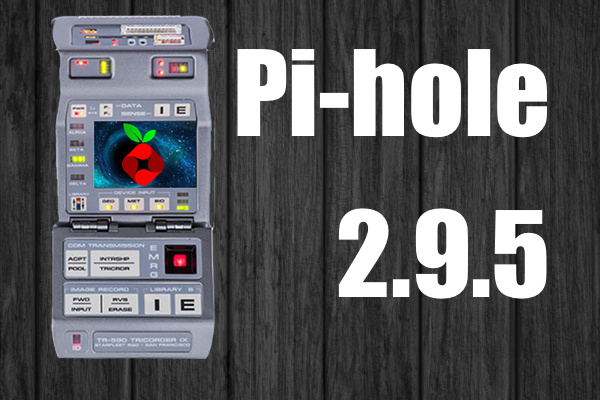 We're happy to announce Pi-hole Core 2.9.5. And thank you for your continued donations.
We made lot's of fixes and tweaks, which you can find at changes.pi-hole.net.
If you have any issues updating, there is a known bug in the current version of the update script which is hopefully resovled with this release. See this post on github for help with updating manually.
A long-awaited pause/resume functionality is included in this release. Quickly enable/disable blocking using
pihole enable
pihole disable
You can also do this from the Admin interace using the button on the side bar!
Also included is a more privacy-conscious debug process after feedback from you. Instead of using termbin, we set up our own server, so only the devs will have access to your debug log. Just tell us your debug token when asking for help. Logs are dumped after 24 hours.
::: The debug log can be uploaded to tricorder.pi-hole.net for sharing with developers only.





::: Would you like to upload the log? [y/N] y





::: Your debug token is : nfxgsp4fd2





::: Debug log can be found at : /var/log/pihole_debug.log